Coronavirus Update
All our office staff are working from home due to the latest government orders. We are continuing to provide most services, with repairs limited to emergency and urgent repairs. You can speak to our staff by phone, text or email. Our normal opening hours apply.
Phone: 0131 458 5480, Text: 07860 047548 Email: enquiries@prospectch.org.uk
Rent Advice
Rent payments can be made using your Allpay card at the Post Office or PayPoint outlets. You can also pay your rent online. You will need your Allpay card to do this. If you do not have an Allpay card then contact us and we will order a new one. You can also phone the office to make a payment, or to set up a Direct Debit.
If you have concerns about paying your rent, please contact us, we're here to help. You can also find information on our Rent Advice page.
Repairs Service Restarting
24th June 2020
Our repairs service restarts on Monday 29th June. Our contractors have updated their Risk Assessments, in line with Scottish Government advice, and are now ready and able to undertake our repairs service again. As we have received notifications of repairs during lockdown these will be given priority. There will also be some changes to how we undertake this work.
When logging repairs our staff will ask certain Covid related questions
We will then look to arrange specific appointment times with tenants and contractors to eliminate the possibility of contractors turning up unexpectedly
On the day of the appointment our staff will again call all tenants to confirm that the works are able to be safely undertaken.
Please note that our office will remain closed. To report a repair please phone us on 0131 458 5480, or email repairs@prospectch.org.uk.
Covid-19 and BME Communities
10th June 2020
The Scottish Government is to conduct further research on the impact of Covid 19 on black and minority ethnic communities. This follows a report published in England which found that black and minority ethnic groups are disproportionately affected by Covid 19. We will be following this Scottish development, and lobbying our national housing organisations for guidance on how to best support our black and minority ethnic communities. Locally, we continue to work closely with SCOREscotland and welcome and support their statement on Black Lives Matter Action for social justice.
Gas Servicing
At this time, we are still maintaining and repairing our gas appliances. We know there will be tenants anxious about having a gas engineer in their home. There are situations where we are willing to delay the annual visit. When you receive your gas inspection letter, please contact us immediately if you are shielding, showing symptoms or have any queries about access. Please do not ignore the letter as we might not know about your situation and will continue to contact you.
Our engineers have the correct Personal Protective Equipment (PPE) and will carry out the inspection in less than 1 hour. This new video helps explain how they will ensure social distancing although of course, tenants do not have to make any payment. The inspection may identify potential faults that would need longer visits if something was to stop working. video If you have any queries or would like further reassurance regarding gas safety, please call our Property Services team on 0131 458 5480.
Stair Cleaning and Landscaping Services
We have been asked by some tenants why our landscaping and stair cleaning services are continuing at this time.
Prospect have been following closely the government advice regarding which services we can continue with and which we have to stop. The Scottish Government have been very clear with regards to roles such as gardening, window cleaning etc. Here is an extract from the current guidance:
"People working alone, providing community services such as gardeners or window cleaners can continue to work. If they can go about their business safely this can be good for the community and we would encourage them to do so."
The key for staff carrying out this work safely is following the social distancing guidelines that the government have produced. We have carried out a risk assessment for these services to allow them to continue safely, with staff members working at a safe distance from others. We will be keeping this and other aspects of our service under review, and if the government advice changes then we will once again review the services that we can provide.
We would ask that all tenants respect the social distancing guidelines by keeping at least 2 metres away from any of our staff or contractors who are working.
Tenants should continue to tell us if they are self-isolating due to government advice.
Tenants should continue to tell us if they are self-isolating due to government advice.
If a tenant is self-isolating only emergency repairs will be considered. We will attempt to resolve emergencies without having someone come into your home. If this is not possible our emergency contractor should be able to attend to deal with the emergency. Any follow up work will be arranged when the self-isolating period finishes.
If you or any member of your household have symptoms of a new persistent cough or a high temperature, loss of taste or smell you must self-isolate.
Anyone with symptoms should stay at home for at least 7 days. If you live with other people, they should stay at home for at least 14 days, to avoid spreading the infection outside the home.
After 14 days, anyone you live with who does not have symptoms can return to their normal routine.
But, if anyone in your home gets symptoms, they should stay at home for 7 days from the day their symptoms start. Even if it means they're at home for longer than 14 days.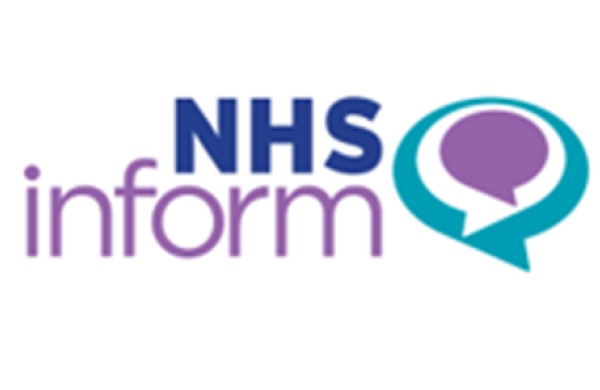 Latest coronavirus (COVID-19) guidance from NHS Scotland and the Scottish Government, including physical distancing measures and advice for infected households.
Get in touch
Prospect Community Housing
6 Westburn Ave,
Wester Hailes,
Edinburgh,
EH14 2TH
0131 458 5480