Going Online With Prospect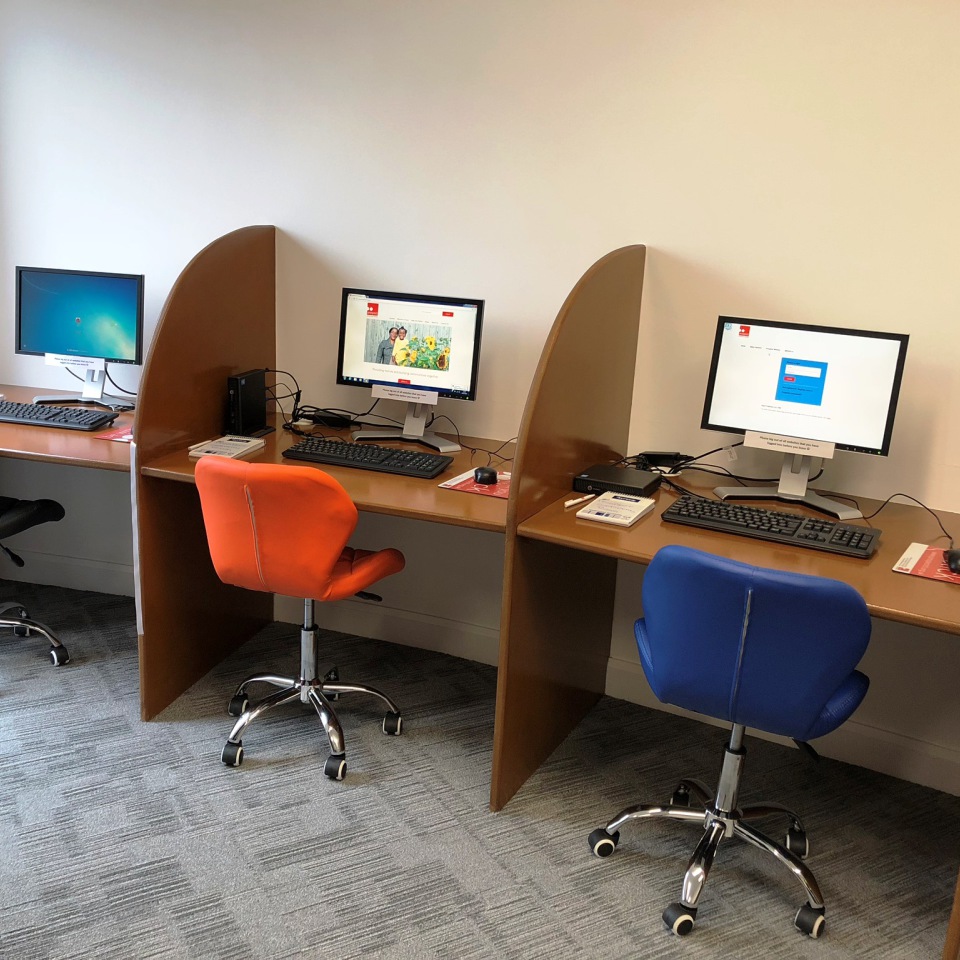 Prospect's community room is helping more tenants get online. Since Universal Credit arrived in Edinburgh late last year, we have seen a steady increase of people coming along to use the computers here at Prospect. They have been able to complete their claim online, and they have also been able to update their UC Journal when required. We are currently trialling a new printer/ scanner/ photocopier that can scan, upload and print from a USB stick which we hope will help both with Universal Credit, but also other tasks such as uploading CVs, scanning ID evidence etc. Knowing that it can be tricky to remember log in details, we've also produced a handy card for you to store your UC Journal details on. These are in the community room, or we can send one out to you if you contact the office on 0131 458 5480.
Staff offer additional support in the community room at the Monday morning drop in session for tenants who would like extra help getting online. We are also happy to help during the rest of the week if a member of staff is available: it's always advisable to phone first to book an appointment.
If you are of working age and your circumstances change, you might be asked to apply for Universal Credit. It's important to check if it is the right benefit for you. Speak to your Housing Officer or our Welfare Rights Officer Fiona McLuckie if you have a change in circumstance. You can also find more information in our Universal Credit Guide.
Get in touch
Prospect Community Housing
6 Westburn Ave,
Wester Hailes,
Edinburgh,
EH14 2TH
0131 458 5480