Hate Crime Awareness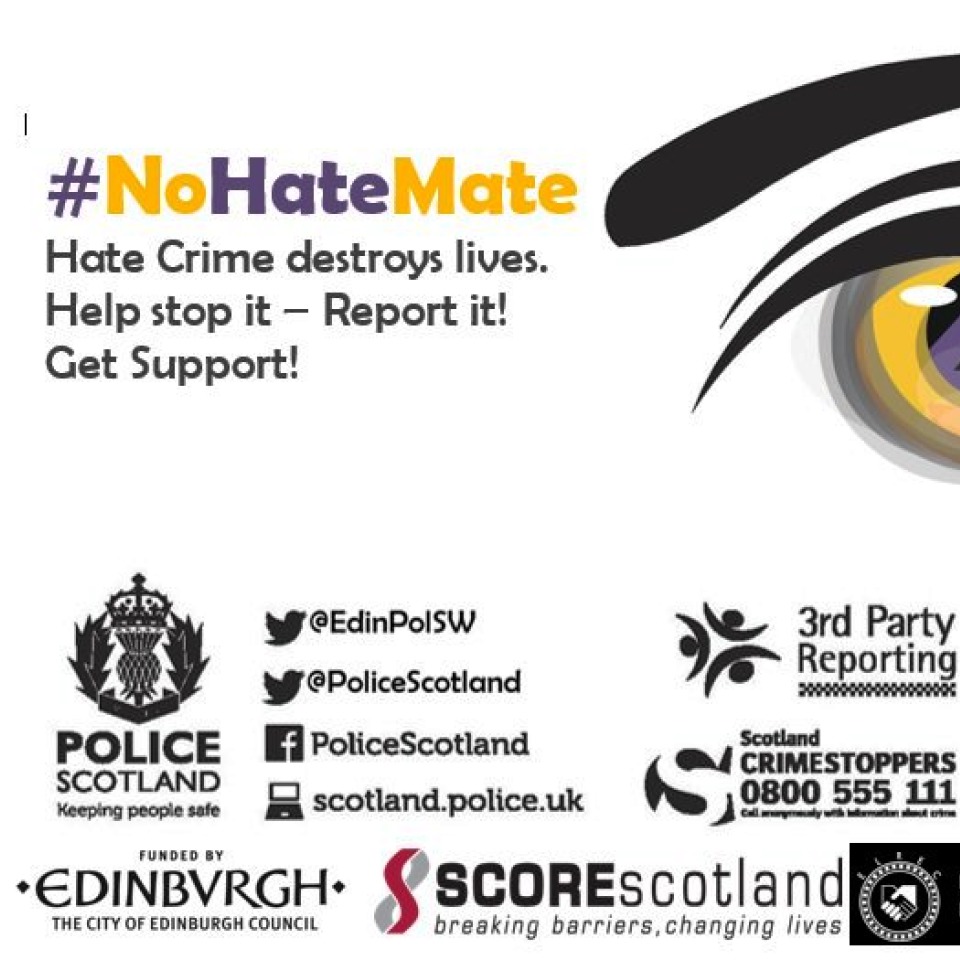 This week is South West Edinburgh Hate Crime Awareness Week. We'll be joining some of our partner agencies on Friday at the WHEC to promote the importance of reporting Hate Crime. There will be support agencies there from 11.30am to 3.00pm offering help and advice, and information and support on how to report a hate crime. Everyone is welcome to come along to find out more about hate crime, to see what support is available, and to learn how you and local support agencies can work together to stop it.
Hate crime targets marginalised and vulnerable members of our communities with devastating effect on both victims and their families. Police Scotland record and deal with hate crime as a high priority. They are committed to making it as easy as possible for victims and witnesses to report hate crime. You can find more information on their website.
To find out more about the South West Edinburgh Hate Crime Awareness Week you can visit Police Scotland's Facebook page, follow South West Edinburgh Police on Twitter or go to #NoHateMate.
Get in touch
Prospect Community Housing
6 Westburn Ave,
Wester Hailes,
Edinburgh,
EH14 2TH
0131 458 5480