Talking Money in Wester Hailes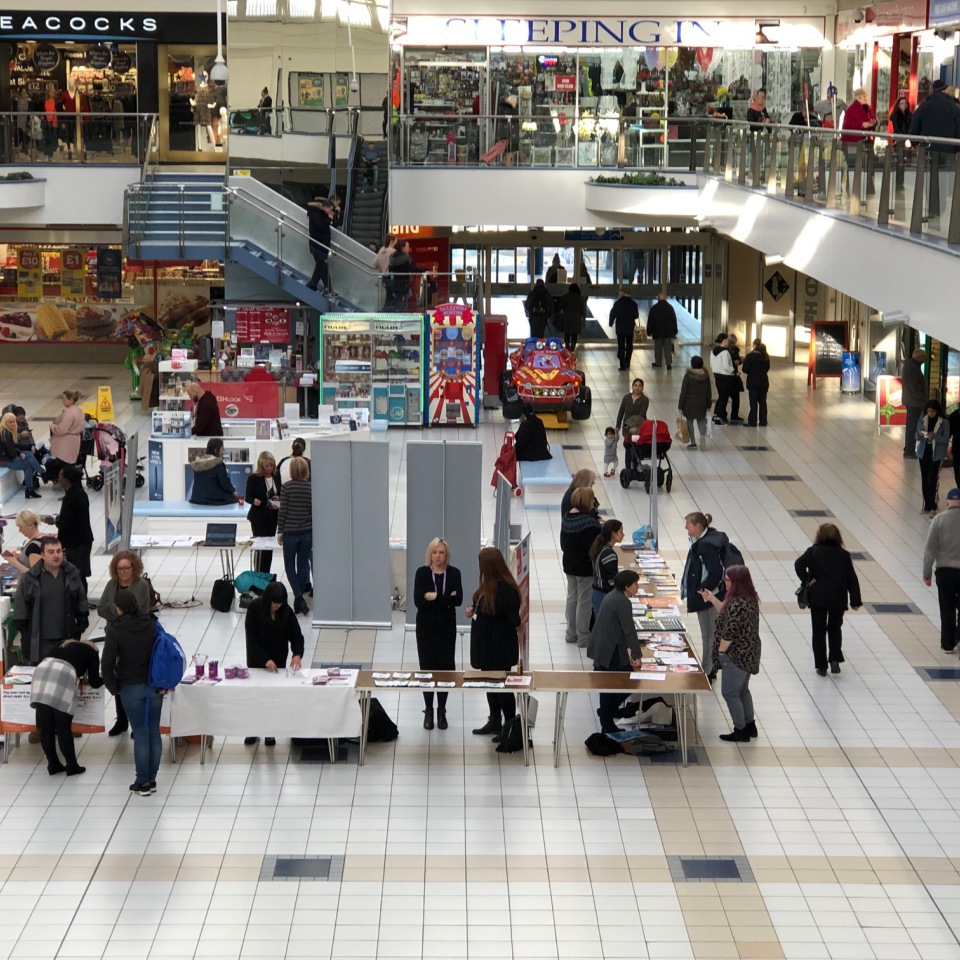 There was plenty of talk about money at the Talk Money event held today in the Wester Hailes Shopping Centre. We were there alongside other local organisations providing advice and information as part of Talk Money Week 2018. This annual week of events aims to get more people talking about money, and to promote where they can get help with benefit and debt advice, fuel and rent costs, budgeting support, low cost credit etc. Lots of people stopped to talk, to pick up information and to have some of Tasting Change's delicious soup!
We wanted to make sure our tenants knew that we offer a benefits and debt advice service, and that our Welfare Rights Officer Fiona McLuckie can see tenants at our office or at one of her outreach surgeries. Fiona can be contacted on 0131 272 5038, by text 07860047548 or by email fiona.mcluckie@prospectch.org.uk. Or tenants can come in to our office to make an appointment. All the information about Fiona's surgeries and welfare right service can be found on our website's Debt Advice And Benefits page.
Get in touch
Prospect Community Housing
6 Westburn Ave,
Wester Hailes,
Edinburgh,
EH14 2TH
0131 458 5480